KEIHANNA PLAZA Kyoto Prefectural KEIHANNA HALL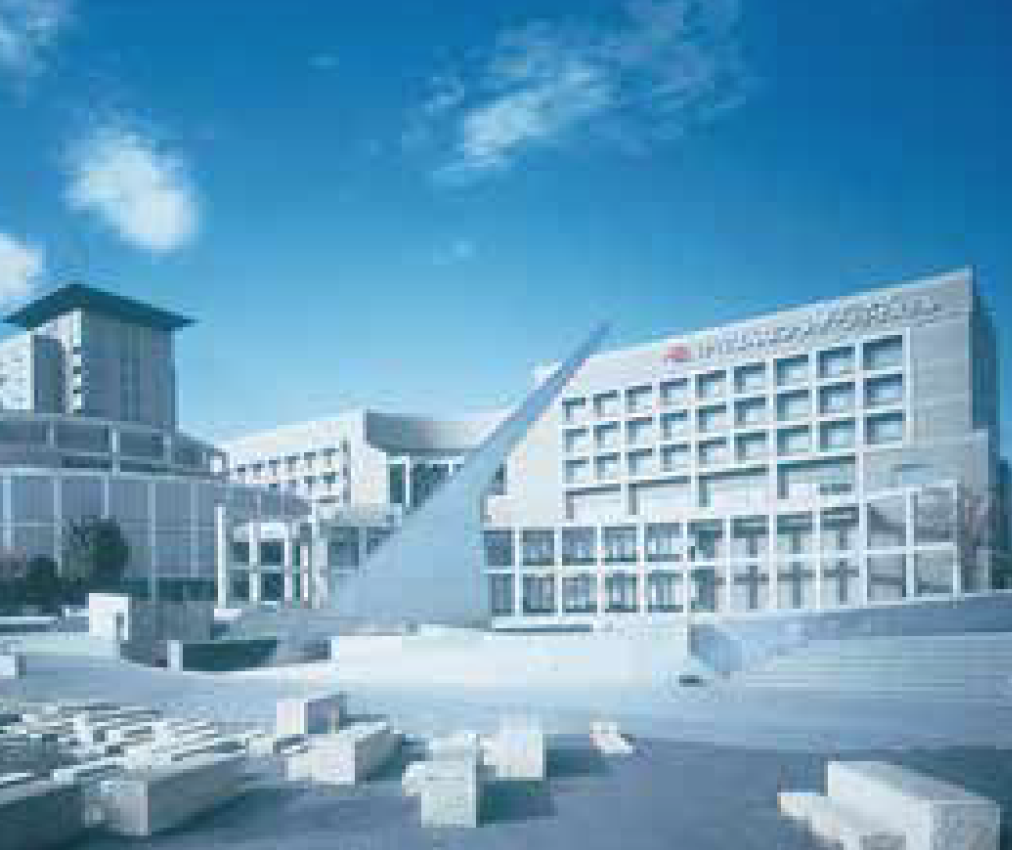 Convenient and reliable door-to-door service from KIX! We have a connected hotel as well, so we are perfect for long conventions.We are fully-connected with a wireless LAN network, and our location is ideal for tourism in Kyoto, Nara and Osaka.
1-7 Hikaridai Seika-cho, Kyoto 619-0237
Phone:+81-(0)774-95-5200
Fax:+81-(0)774-98-2205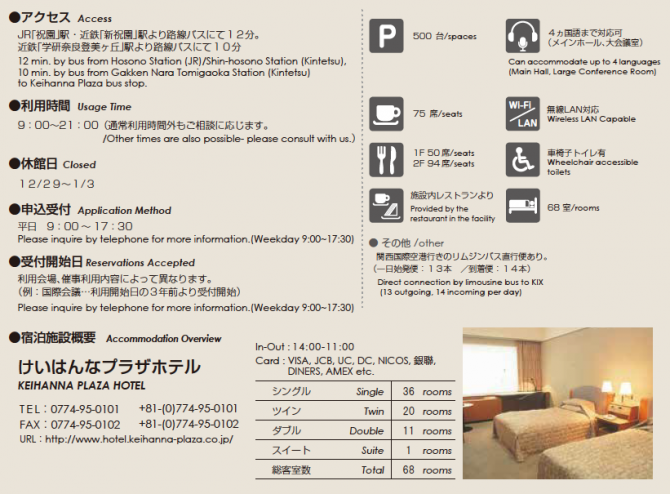 ※Expand Image
Please consult the below PDF for more detailed information.
View Facility Details