Kyoto Culture for Meetings & Events Subsidy (for costs of Kyoto culture programs, ​Kyoto handicrafts, etc.)
This subsidy supports cultural programs and Kyoto-style gifts in meetings, incentives and conventions.
Meetings, incentives and conventions that meet the following requirements are eligible :
Applications must be submitted 1 month before the date of the event.
①

The main event must be held in Kyoto City between April 1, 2017 and March 31, 2018.

②

At least 70 % of the participants must be staying at least 1 night in Kyoto City. (Alumni associations are exempt from this rule.)

③

Expected number of participants in the event must be : Meeting/Incentive/Convention:30 people or more Alumni Association:100 people or more (However, at least 50% of participants must reside outside of Kyoto City)

④

The event cannot be held for profitmaking purposes.

⑤

The event cannot be held for political or religious purposes.

⑥

No other subsidies from Kyoto City can be used for the event.

⑦

This subsidy cannot be used if it has been used for the same or a similar event in the past three years.
Please inquire for more details.
Support can be both type A and type B used in concert or either type A or B alone.
A:Kyoto Culture Program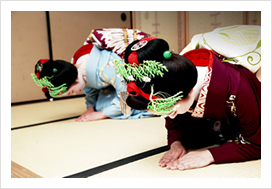 Kyoto Culture for MICE Subsidy ⇒ Up to 70% of the cost of cultural programs such as maiko (geisha) dance, Japanese drumming, sake barrel-opening, tea ceremony, kimono wearing, tours or experience programs at workshops of traditional craftspersons, etc. is subsidized, up to a maximum of 300,000 yen.
B:Traditional Products of Kyoto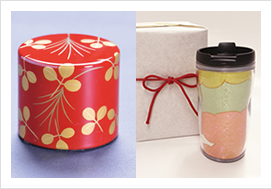 *Image provided by "Miyabi"
Up to 100% of costs for purchasing Kyoto-style gifts are subsidized, up to a maximum of 300,000 yen. (There is a designated shop where the gifts must be purchased from.)
※Can be used in combination within up to 300,000 yen.
There is an application process. Please inquire using the below form.