kokoka Kyoto International Community House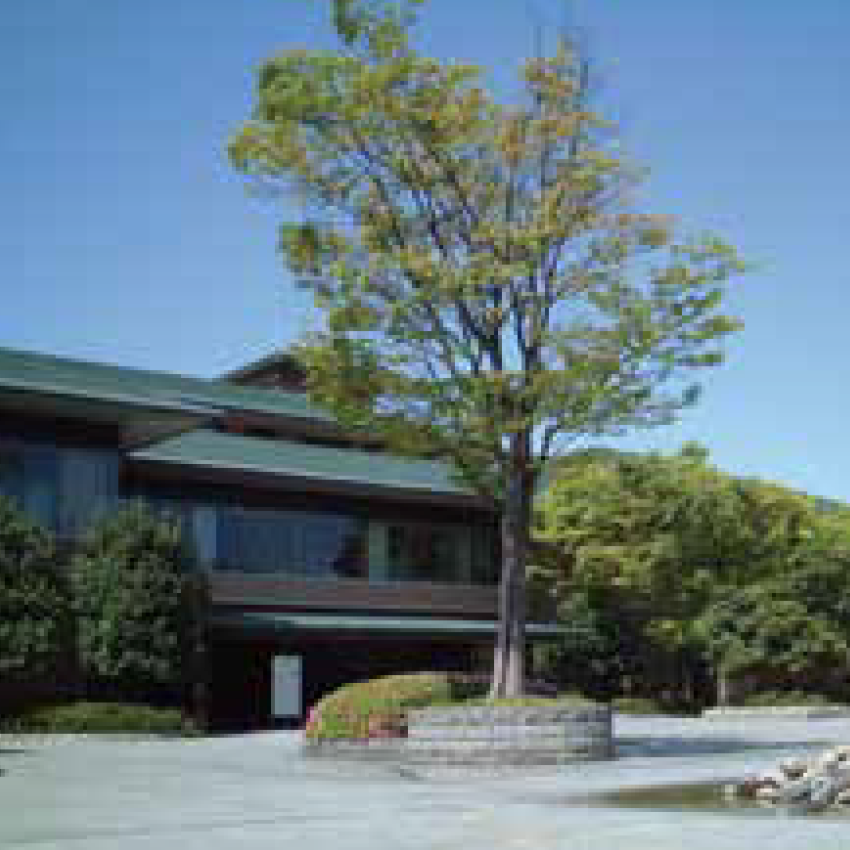 Facilities may be used for a variety of purposes including, but not limited to: plays, concerts, exhibitions, symposiums, research presentations, tea ceremonies and lectures. LANs are set up in the meeting rooms and the event hall making them well-suited to business use.

2-1Torii-cho, Awataguchi Sakyo-ku, Kyoto 606-8536
Phone:+81-(0)75-752-3010
Fax:+81-(0)75-752-3510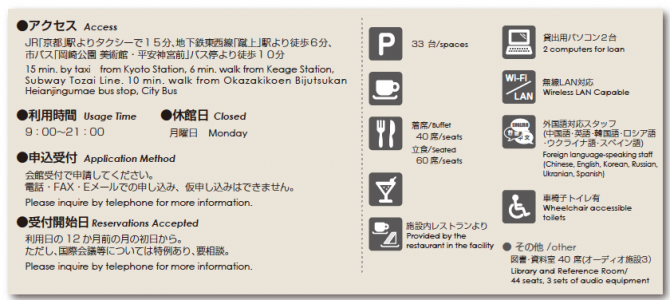 ※Expand Image
Please consult the below PDF for more detailed information.
View Facility Details